Charlotte Mason Says
About
About Charlotte Mason Says
Charlotte Mason Says is our attempt to take the advice of veteran homeschooling parents and actually read the Home Education Series. We began Thanksgiving of 2018 and finished Volume 2, Parents & Children December 2019. We begin Volume 1, Home Education, in January 2020.
John is an electrical engineer who loves ultimate frisbee, good books, and better music.
Crystal is a homemaker/educator who needs to get outdoors to hike when not curled up with a book.
We had 5 children in 5 years and they are the driving force behind our need to learn more about what exactly we're getting ourselves into....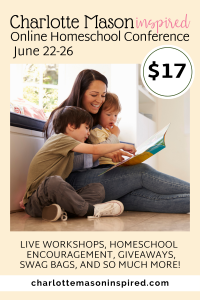 If you would like to sign up for email updates, click here
---
There are links on this site that can be defined as "affiliate links". This means that I may receive a small commission (at no cost to you) if you subscribe or purchase something through the links provided.
Charlotte Mason Says on social media