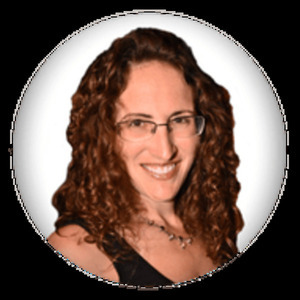 Amy Bodkin
Special guest
Hi! I'm Amy Bodkin, Special Needs Consultant here at A Charlotte Mason Plenary.
I am a School Psychologist and I have homeschooled my children using Charlotte Mason's philosophy since the beginning.
I have an Educational Specialist Degree (Ed.S.) with an emphasis in Neuropsychology, a Masters in Educational Psychology, and a Bachelor of Science degree in Psychology with a minor in Mathematics.
Professionally, personally, and as a parent, I have a significant amount of experience with Autism and all the many processing and learning disabilities that can go with Autism. All of these different angles of experience give me a very unique perspective and insight into homeschooling special needs students.
I am drawn to the Charlotte Mason method because it was the way I wish I, as a child on the Autism spectrum, had been educated. Recognizing early on that our children were also on the Autism spectrum, I knew a Charlotte Mason education would be a perfect fit for many different reasons, but the primary reason is that Charlotte Mason chose to make her first principle "Children are born persons." Too often children with special needs are viewed as "less than" because of their differences. Charlotte Mason makes respect for their personhood the foundation of their education.
Since having our children, I have continued to consult privately with special needs families. I am also one of the creators of Ani ve-ami, the Jewish Charlotte Mason Curriculum, and a licensed yoga teacher.
Having grown up Protestant, being married to a Jewish man, and being friends with Catholics, Muslims, and Mormons, I feel confident in being able to help families plan a year that respects their core beliefs, their child's needs, and their family's needs using the resources that are the best fit possible.
As a consultant, I make it my business to see each child as an individual and not as a diagnosis. I also strive to see each member of your family as an individual, analyzing each person's needs, and working to provide a balanced plan that will meet your needs as a parent, as well as the needs of each child, while honoring your core beliefs.
Amy Bodkin has been a guest on 1 episode.
June 1st, 2020 | Season 2 | 1 hr 15 mins

charlotte mason, education, home education, homeschool, parenting, volume 1

Guest: Amy Bodkin

Home Education, Part 5, Chapter 9 - The Art of Narration, and Chapter 10 - Writing