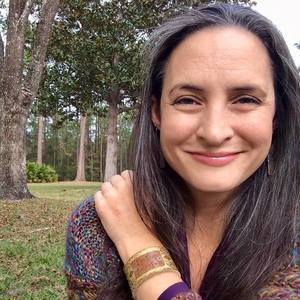 Angela Reed
Special guest
When I was musing on names for our homeschool, I kept feeling a pull toward the idea of "athenaeum," an ancient term that suggests a learning society, a scholarly journal, or even a library. I couldn't help but relish, too, the nod to my favorite mythological deity: Athena, Greek goddess of wisdom, handicrafts, and war. But it wasn't until I met another impressive personage—Charlotte Mason—and was persuaded by her philosophy of relational education that I began to consider how my lofty academic ideals were in need of spiritual tempering:
"For what will it profit a man if he gains the whole world and forfeits his soul?"… (Matt. 16:26, ESV)
Sobering thought, indeed. When I reframed my goals for homeschooling in light of Truth, I realized that all the knowledge in the world is mere dust if pursued for its own sake. Miss Mason reminded me that in education, as in all of life, the Spirit should guide our way, and that the outcome of it all should point us, humbly, back to our Lord…whether we scale the heights of Parnassus or wade for tadpoles amidst the reeds…
I've repurposed [this blog](athenaeumamidstthereeds.com) many times over the years. It began in 2007 as a resource for my Latin students; then, when I entered motherhood, it served as a means of keeping my wits. As early motherhood gave way to schooling, it lay dormant for many months at a time, with the occasional burst of inspiration begetting a post.
But then, I discovered Instagram.
For the past few years, IG has been my online respite from the trenches of motherhood. It's where I have cultivated new friendships, shared day-to-day life, and grown in my understanding and application of CM methods. And it's where I finally found my voice as a writer, collaborating and building community at Charlotte Mason IRL, and narrating my research at The CM Latin Project, where I explore how Latin fits in CM's methodology. Much of that work is in progress and secured for now, but you are welcome to knock at the door if you'd like to follow along (personal accounts only, please!). I hope to share more of those details here, in good time.
I had the opportunity to gush about Latin on Scholé Sisters podcast, and I do take on the occasional student for tutoring, though my time for that is limited. As I receive more and more questions about Latin curricula, I am considering how to offer dedicated time for consults, because finding the right program of study for a family really does benefit from a full conversation. One of these days, (actually, coming very soon!) I will be sharing some Latin tutorials and offering Latin classes online.
Please, check in occasionally to see how it's coming along here…and in the meantime, please send me a message if there is anything in particular that you'd like to see here that would be helpful for your Latin study.
Thank you for stopping by…I'm so glad you're here!
~Angela @athena_amidstthereeds
Angela Reed has been a guest on 1 episode.
July 13th, 2020 | Season 2 | 1 hr 11 mins

charlotte mason, education, home education, homeschool, parenting, volume 1

Guest: Angela Reed

Home Education, Part 5, Chapter 19 - Grammar, Chapter 20 - French